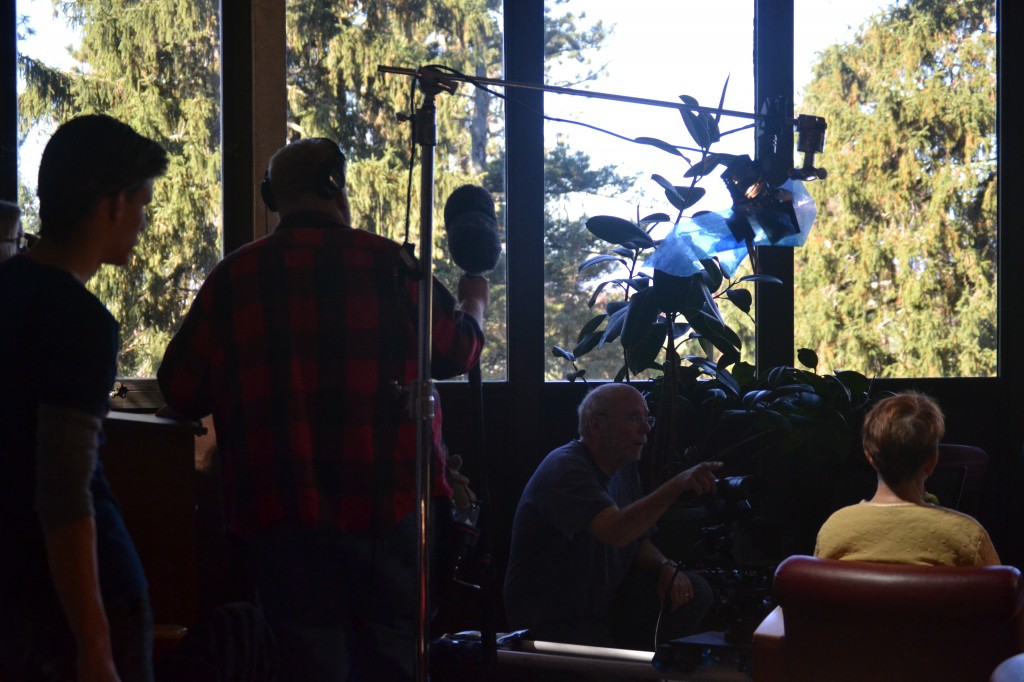 The final two days of shooting are this weekend. For some, this represents the conclusion of a long, busy run. For others, the beginning of the third phase of a four-phase process. First comes development and pre-production, then principal photography, then a long post-production period, and finally the involved task of getting the film out there for people to see.
Each phase brings with it is pleasures and challenges, though shooting this film has been a surprising smooth process. This is solely to the credit of the great people in the cast and crew who have labored so diligently to help make this film a reality. Some we won't see again until the premiere in 2014, but I hope they all will stay connected. Filmmaking is truly a collaborative art form and everyone has left his/her fingerprints on this film, from Ed, our glorious cinematographer, to the volunteers who showed up to lend a hand on set.
I'll be sad to say goodbye to everyone in the cast and crew, but I'm excited to get into the editing bay and start cutting the footage. As any filmmaker will tell you, the editing room is where you really find out what you have, and I'm anxious to see all our hard work take shape over the next several months.
Thanks too to all our friends on Facebook who have followed us this far and helped recruit others to follow us. We appreciate their support more than we can say and hope they'll continue to advocate for the film as we move toward a final cut.
Here's hoping the final two days go as well as the previous 16 and that post-production goes as smoothly as production.
We'll try to come up with some fun giveaways between now and the premiere and I'll continue to post here and on Facebook during the editing process.
Stay tuned.